NEW CORPORATE IMAGE AND PACKAGING DESIGN.
ACTIVITY/PROJECT SUBSIDIZED BY THE PROVINCIAL COUNCIL OF JAEN
MARKETING PLAN.
PROJECT SUBSIDIZED BY THE DIPUTACIÓN DE JAÉN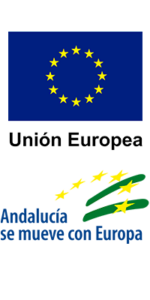 Our project for the implementation and development of digital transformation solutions in business management and the incorporation of digital marketing strategies in the activity of S.C.A. SANTA ISABEL in the town of Torres (Jaén), which aims to contribute to digital modernization and to improve the competitiveness of Andalusian self-employed workers, has received aid from the European Union and the Junta de Andalucía under the FEDER Operational Program of Andalusia 2014-2020, dated September 27, 2022 file number TL12021JA000024.
Project: Management of Social Networks and digital marketing. Marketing plan implementation. With the aim of supporting corporate strategic planning with knowledge of the market and with the detection of marketing opportunities. Obtaining good results, strengthening our RR.SS. and our brand in the market, thanks to the support of the Junta de Andalucía and the European Union.
Ctra.Jimena-Torres, km 7,8
23540 Torres (Jaén)
Tel: 953 363 030
Móvil: 687 713 092
Fax: 953 363 034